Dr. Coffman
Dr. Maria Coffman is an innovative osteopathic physician, specializing in osteopathic medicine and complementary healthcare.
Osteopathic Education & Board Certification
She is a graduate of Kirksville College of Osteopathic Medicine where she was awarded scholastic honors for all academic years. In 1995, she completed the pre-doctoral fellowship in osteopathic manipulation. Dr. Coffman participated in research projects involving OMT in children and cardiac rehabilitation patients. In 1998 she completed residency and board certification in Family Medicine at Bay Area Hospital, Corpus Christi, TX. She practiced emergency medicine and trauma care in St. Louis and Columbia, MO prior to opening Hands on Health Osteopathic Medicine. She is board certified in Osteopathic Manipulative Medicine/Neuromusculoskeletal Medicine.  She is an associate professor of osteopathic medicine at ATSU-KCOM.
International Training & Research
Dr. Coffman enjoys collaborating with patients, their families and other providers to individualize her patient's care. Her style of practice reflects her wide background of skills and training. She has studied medicine and healthcare worldwide. While studying in Spain and Corpus Christi she assisted in cardiology research. Primary care education was enhanced by training in rural Mexico and wilderness Alaska. Medical rotations at the R. Adams Cowley Shock and Trauma Center in Baltimore, MD and Madigan Army Medical Center in Tacoma, WA gave depth and structure to her emergency and trauma care.
Integrative Medicine, Osteopathy in Cranial Field
Early experience in international medicine continues to spark her interest in a variety of healing systems. Dr. Coffman enthusiastically pursues education in complementary fields of medicine including Traditional Chinese Medicine, acupressure, ayurvedic principles, kinesiology and energy medicine.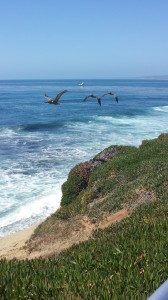 She is one of few osteopathic physicians to apply cranial osteopathy in the dental field. She collaborates regularly with general dentists and specialists in the U.S. and overseas.
Community & Professional Affiliations
Dr. Coffman enjoys teaching classes in the community including yoga for families. She served as a board member for Boone County Medical Society and is an active member of the American Osteopathic Association, A.O.A., American Academy of Osteopathy, A.A.O., and the Osteopathic Cranial Academy, O.C.A.
She is founder of Focus Osteopathic Study Group.  A  teaching and community resource for physicians.
She is affiliated with Boone Hospital in Columbia, MO and is an associate professor of osteopathic medicine at ATSU.-KCOM. in Kirksville, MO.
Away from her office she can be found hiking, biking outdoors or cultivating her love of dance and the arts with family and friends.