Patient Recognition
I have been a grateful and amazed patient of Dr. Coffman's for over 10 yrs.  During that time, I have also referred many friends and family members to her.
In the beginning, I had no idea what a D.O. specializing in neuromuscular manipulation was; all I knew was that my children's pediatrician told me Dr. Coffman had helped a lot with her back pain and might be able to help with mine.  I had been to many doctors and physical therapists to reduce the pain with minimal effect, and figured I had nothing to lose and no other ideas.  Since then, Dr. Coffman has rid me of mid and lower back pain as well as hip pain and eased sitting pain.  Thanks to her, one of my legs is no longer shorter than the other which corrected my gait, my sinuses flow better, and pain in my back after the incessant coughing of one bout of pneumonia is gone.
She helped my teenage daughter avoid unnecessary surgery for what was thought to be scoliosis by treating her and teaching her exercises to balance the strong muscles on her dominant side from competitive swimming with exercises to develop stronger muscles on the nondominant side; by the time we met with the surgeon, he said, "What scoliosis?" since the curvature measured by her pediatrician had disappeared!
Dr. Coffman helped a friend who runs marathons prevent hip pain during marathons by treatment before the races and helped another friend with pain as well as ridding her of bumps on her fingers that had been there for years!
When my brother was immobilized by pain immediately after a fall on his back, her treatment had him up within two days and back to normal construction work.
Dr. Coffman is a caring doctor with remarkable knowledge and skill in her profession.  If you wonder whether she can help you, I strongly recommend that you call and ask.
M.D., Ph.D.
My pain all started with a knee injury from running. After limping around with it for a month, I found myself having extreme back and hip pain. I had consulted with other doctors who wanted to inject my back with steroids, which was not appealing to me at all. I was able to get the inflammation down to a more manageable level by using some physical therapy modalities, but it never went away.
Each day, I woke up with pain shooting into my hip and down my legs.At times, I couldn't tolerate standing or sitting. I was unsure how difficult each day would be until my feet hit the floor in the morning. I found Dr. Coffman through a friend and prayed that she would be the one to help me get relief. I made that first appointment hoping for help, but feeling like
pain was going to be a part of life forever. At least, that was what other doctors had led me to believe.
Dr. Coffman was able to utilize very gentle muscle techniques that gave me unbelievable results in that very first visit. I walked out feeling comfortable for the first time in five months. I was astounded and a little skeptical that
it would last. I was pleasantly surprised to find that not only did it last, I was able to function again. I received a few more treatments and have to honestly say, that in those treatments, Dr. Coffman gave me my life back. I am now able to exercise, keep up with my young family and do my job without pain.
Dr. Coffman has treated me in the most holistic manner that I have ever experienced. She understands my lifestyle and looks beyond just my immediate medical needs. I am forever grateful for the help that she has given me in getting back into life!
My daughter had an overbite–can't remember the technical term for it–and was in braces for 4 months. When the harsher wire was put on she complained of terrible pain and her jaw locking up. We went to see Dr. Coffman who consulted with our orthodontist. He agreed to take off the wire for a while. Maria did her magic on the jaw a few times over the course of a few months and when we went back to the orthodontist the jaw had moved to the place he was hoping to get to by using the harsh wire. This was done without any wires at all! If you are considering braces please see Dr. Coffman first!
-T.M.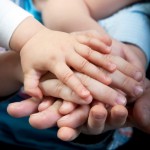 During a routine osteopathic treatment with Dr. Coffman, I jokingly asked her for a facelift. She felt drawn to work on my nose and we both felt noticeable movement. I was so suprised to look in the mirror the next day and find that the bump in my nose had remarkably diminished !! Also, my nose was much more uplifted in appearance. Wow. After years of disliking my profile due to several injuries I am happy to look in the mirror! It never ceases to amaze me how gentle manipulation can have such profound results.
– L.B., Virginia
Dr. Coffman helped me tremendously with my shoulder. I have had problems for years with an impingement. I had gone the traditional route with xrays, mri, weeks of physical therapy, and the offer of surgery when the pain recurred. At my first appointment I explained everything to Maria and told her I was thinking about trying physical therapy again. She said "I can write you a prescription for that, or we can try some manipulation." After one visit I could lift my arm again. After four painless (and relaxing) visits I was pain free and have been ever since. I think that was 2 years ago.
-T.M.
Several years ago I pulled my lower back while gardening. Then I fell forward going up two steps and jammed my thigh bone (femur) into my hip socket. I saw my regular doctor who prescribed a muscle relaxant and narcotic pain reliever. I was advised to "take it easy." The doctor warned that an MRI, epidural or back surgery would be the next step if the meds didn't work. I took them and laid low but soon a pain began to shoot down my other leg when I tried to walk. When that happened that leg would not hold my weight.
I had been a patient of Dr. Maria's before and although I live out of state I called her office. She arranged a series of appointments over the next three days. My husband made a bed in the back of our van and he drove me the three hours to Columbia. With each treatment she explained how I could strengthen myself and prevent further injury. I had come in with my borrowed walker and walked out slowly on my own! We returned the next week for 3 more treatments. I could walk with minimal pain! I didn't need surgery after all. Thank you, Dr. Maria.